Andrew Fahie is seeking release from federal custody in Florida because the US Justice Department took too long to file its bail appeal, according to a motion filed Tuesday in Miami District Court. In response, the Justice Department said in a motion filed late Tuesday night that the delay was not its fault and that its bail appeal should not be dismissed out of hand.
Fahie, the former Prime Minister of the British Virgin Islands, has been held in the Miami Federal Detention Center since his April 28 arrest with BVI Port Director Oleanvine Pickering Maynard on charges of conspiring to import five kilograms or more cocaine and conspiracy to launder money following a months-long sting operation by the United States Drug Enforcement Administration.
Pickering Maynard's son, Kadeem Maynard, was arrested the same day in St. Thomas and is being held in Puerto Rico awaiting transport to Miami to face the same charges.
Pickering Maynard's detention hearing is scheduled for Wednesday in District Court for the Southern District of Florida. She is represented by a public defender and has filed a notice with the court that she intends to remain silent.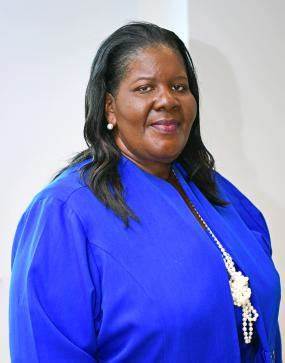 Magistrate Judge Alicia Otazo-Reyes ordered Fahie's release on $500,000 bail during her May 4 detention hearing, but gave prosecutors a day to appeal the decision. If released, the disgraced BVI leader, his wife and two daughters will have to surrender their passports and stay in the girls' apartment in Miami. Fahie would also be required to wear electronic monitoring equipment.
However, prosecutors have struggled to obtain a transcript of Fahie's detention hearing that they need to draft their appeal. They said in a May 5 court filing. They have previously argued that Fahie is an obvious flight risk and a danger to the community.
Now Fahie's lawyer is asking that he be released.
"While the delay is not believed to be the fault of the Government, the fact is that Mr Fahie's bond status has been the victim of a lack of respect for the mandatory rules of this Court and, more broadly, of the statutory and constitutional right to a speedy bond process," attorney Theresa Van Vliet wrote in a motion filed Tuesday seeking to dismiss the government's appeal.
"While we recognize that non-compliance with the Rules of Court is not the responsibility of the government, it is not or should not be of any importance. Mr. Fahie was entitled to have this appeal already well advanced. Through no fault of his own, this is not the case, and he continues to be detained despite an investigative judge's finding that there are conditions of release that will warrant his appearance," Van Vliet wrote.
"This claim is without merit in fact or law and should be dismissed by this Court," Assistant U.S. Attorney Frederic Shadley wrote in the government's response. "The district court should have full opportunity to review the issue of detention and then decide whether detention is appropriate under the statutory factors set out in the bail reform act." This important review should not be bypassed based on the defendant's timing-related claims," he said.
Shadley said his office expected to receive the transcript of the detention hearing Tuesday evening and file a more in-depth brief in support of a bail appeal by 5 p.m. Wednesday.
"This appeal is particularly important because evidence presented during the remand hearing showed that the defendant posed both a flight risk and a danger to the community. If the defendant is released while the appeal is pending, it is highly likely that he will flee this district and escape prosecution for the crimes he has committed," Shadley wrote.
The judge had not ruled on the matter as of Tuesday evening.
The government alleges in a criminal complaint filed in the U.S. District Court for the Southern District of Florida on April 28 that Fahie, Pickering Maynard and Maynard agreed to arrange safe passage of cocaine through the British Virgin Islands in exchange for payments of millions of dollars. in liquid.
Fahie and Pickering Maynard were both arrested at Miami-Opa-Locka Executive Airport, where, according to the Justice Department filing, they thought they were meeting with members of Mexico's Sinaloa drug cartel to obtain $700,000 in species. The criminal complaint describes taped conversations describing widespread and long-standing apparent corruption among BVI officials and law enforcement.
The arrests led BVI Governor John Rankin to release a commission of inquiry report into corruption in the territory's government last week rather than in the summer as expected. Among the corrective measures, he proposes direct government by Great Britain for a period of at least two years.
In order to retain some control and work with the UK, the Territory Ministers formed a new National Unity Government, made up of former members of the Virgin Islands Majority Party and the National Democratic Party and the People's Movement of Virgin Islands. It is led by former interim prime minister Natalio Wheatley.
Under this new arrangement, each party will be represented in Cabinet "to give the best possible political representation as a government by working closely with the Governor and the UK on reforms, which must go far beyond the recommendations of the commission of inquiry," Wheatley said in a statement after his May 5 swearing-in.
Hours earlier, the House of Assembly held a unanimous vote of no confidence in Fahie to continue as Prime Minister.