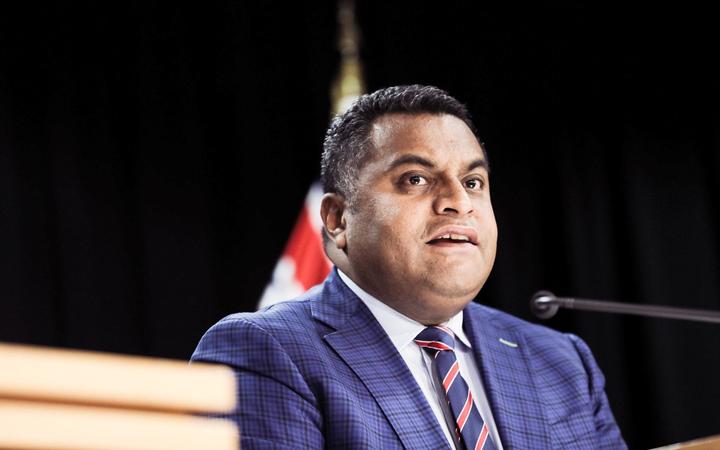 The government is launching a major overhaul of the country's electoral laws, including the voting age, three-year term, party funding and the "net-tail" rule.
However, the review would not take into account changes to Maori seats, local elections, the change in the MMP system, or fundamental constitutional changes like becoming a republic or having an upper house.
Justice Minister Kris Faafoi announced that some targeted rule changes – such as transparency of political donations and changes to the Maori roster – would be made ahead of the 2023 election, while the review would consider broader changes before the 2026 elections.
The review would be led by an independent panel of experts and the government would work with parties across parliament for broad, non-partisan changes, Faafoi said.
"A lot has changed since the 1950s, but not most of our electoral rules. We want to make the electoral rules clearer and fairer to build confidence in the system and better help people exercise their right to vote." , did he declare.
The review would focus on:
Voting age
Voting abroad
Funding of political parties
Duration of the legislature
Recommendations of the Electoral Commission on the RPM
The Election Commission recommendations include changes to the party's voting threshold, the one-seat electorate rule, the electorate and list seat ratio, and the overrun rule.
Donations from political parties have proven to be contentious in recent years, with people associated with Labor, National, NZ First and the Maori Party being investigated by the Serious Fraud Office.
Meanwhile, there have been calls for changes to the Maori role for years, those who wish to switch between it and the general role can only do so every five or six years – according to the census – despite elections that take place every three years. .
Those on the Maori electoral roll vote for Maori electorate seats, rather than general electorate seats.
Ahead of the 2017 elections, the Election Commission recommended allowing a change every three years, to align with the elections, but National Party members opposed it.
Other changes proposed by the committee concern changes in the way seats in Parliament are allocated and the rules surrounding them.
At present, there are generally 120 seats in parliament, 72 of which are decided by voters' votes, and the remaining 48 are "list" seats, filled proportionally according to the votes won by each party in the elections. . There are also sometimes "overhanging" seats that can be added to keep the proportion of seats correct.
A party must also get 5% of the vote or an electorate seat to be in parliament – but if it wins an electorate seat, it gets seats based on its partial vote percentage, regardless of the threshold. 5%.
Election Commission reviews have previously called for lowering the 5 percent threshold, removing redundant seats, abolishing the electorate seat threshold for seat allocation – known as name of tail-of-the-pack rule – and changing the 60:40 ratio of electorate to list seats.